#8 Fordham Trumps Yale 52-31
10.19.13 5:55pm
Recording setting day for WR Sam Ajala with 282 yards and 4 TDs
With the win, Fordham remains undefeated, going 8-0 for the first time in the modern era - and they did it in style today. The Rams captured the lead 7-0 on a 68-yard touchdown pass from Michael Nebrich to Sam Ajala on the second play of the game and never looked back.
The game, which entered halftime at 17-7, saw an offensive eruption by the Fordham offense in the second half. Michael Nebrich went 19/26 for 421 yards, 6 shy of the school record, with 4 passing TDs and a rushing score. His favorite target today was "King" Sam Ajala who set the Fordham record for receiving yards in a game at 282. He also scored 4 times, for the first time in his football career.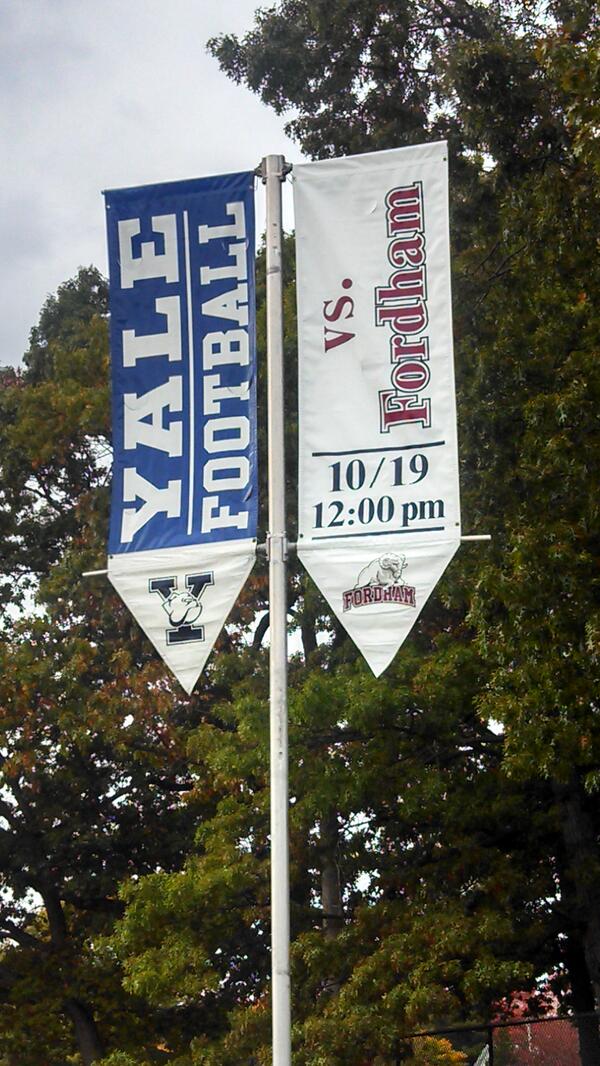 The defense, despite being without Brett Biestek for most of the second half following his ejection, stood firm and helped create 4 turnovers against this Yale squad.
The Rams have off next week and will return to action against Holy Cross at Jack Coffey Field on November 2 at 1pm.
Mike Watts, Nick Logerfo, and I recapped today's highlights, discussed the impressive offensive performance, and spoke to Fordham fans about the team going forward on the One on One Extended Postgame Report